Back to: Phase 2: Launching the Team
When Creating Icebreakers, Keep the Following in Mind:
Have a Clear Objective

What do you want to accomplish with the exercise?

Keep it Simple

The exercise needs to be easy to explain, understand and do.

Timing is Key

Schedule the icebreaker when it will have a positive effect on your meeting.

Practice

Work with the concept until you are confident in your ability to employ it.

Reinforce Meeting/Project Goals

Design or choose the icebreaker to make a point that relates to some aspect of the meeting/project.

Consider Using Props

Sometimes objects inspire the most creative exercises.
Conducting a Successful Icebreaker
Before
Select an activity that is a good fit for your team.
Prepare your team-building activity.

Give a detailed explanation about how the activity will work.
Ask team members if clarification is needed.
During
Explain the activity to the team.
Check again for understanding if team members seem to be having trouble.
Run the activity.

If possible, be the first volunteer to demonstrate the icebreaker.
If the larger team divides into small groups, try to visit all of them during the activity.

Debrief the activity.

Try to get all team members to give feedback, but don't demand feedback.
After
Reinforce the learning.
When possible, connect icebreakers to the team project.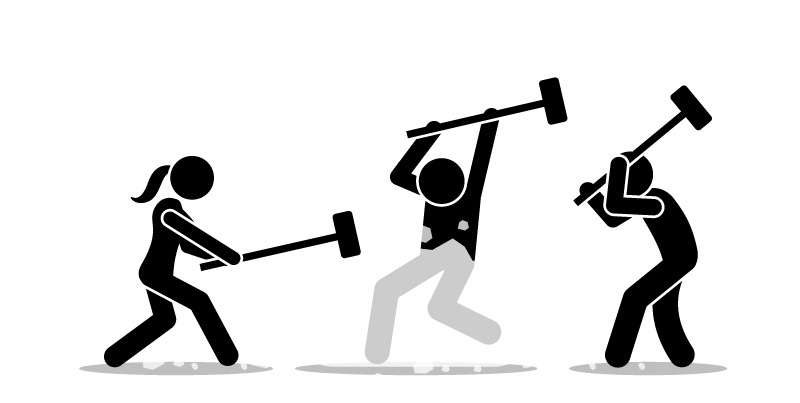 References
Miller, B. (2015). Quick team-building activities for busy managers: 50 exercises that get results in just 15 minutes. Amacom.
Depping, A.E., Mandryk, R.L., Johanson, C., Bowey, J.T., and Thomson, S.C. (2016, Oct. 16-19). Trust me: social games are better than social icebreakers. Austin, TX, USA.
Pearce, E., Launay, J., and Dunbar, R.I. (2015). The ice-breaker effect: singing mediates fast social bonding. Royal Society Open Science, 2(10), 150221.
From the Penn State Team Science Website: https://ctsi.psu.edu/research-support/team-science-toolbox/launch/