Back to: Phase 2: Launching the Team
Examine and Align the Motivations of Individuals to the Group Vision
"Providing Rewards, Recognition, and Incentives to Motivate individual Team Members
"Altruism is an important attribute for participants in collaborative research.  Nonetheless, each participant, regardless of their role, will still need to derive some personal benefit from their participation. This will enable all participants to perform at their highest level and contribute the time and energy necessary for project success.  Specifics of these benefits will vary widely with individuals' personal and career situations. For some, project-wide acknowledgement of contributions and achievements are desired, while for others, financial resources such as funding for salary release or to support technical staff may be critical.  Other benefits include opportunities for authorship on peer-reviewed publications or early access to new datasets or analyses generated by the project. When assigning tasks, it is critical to assess whether the responsible participant will benefit along with the project as a whole.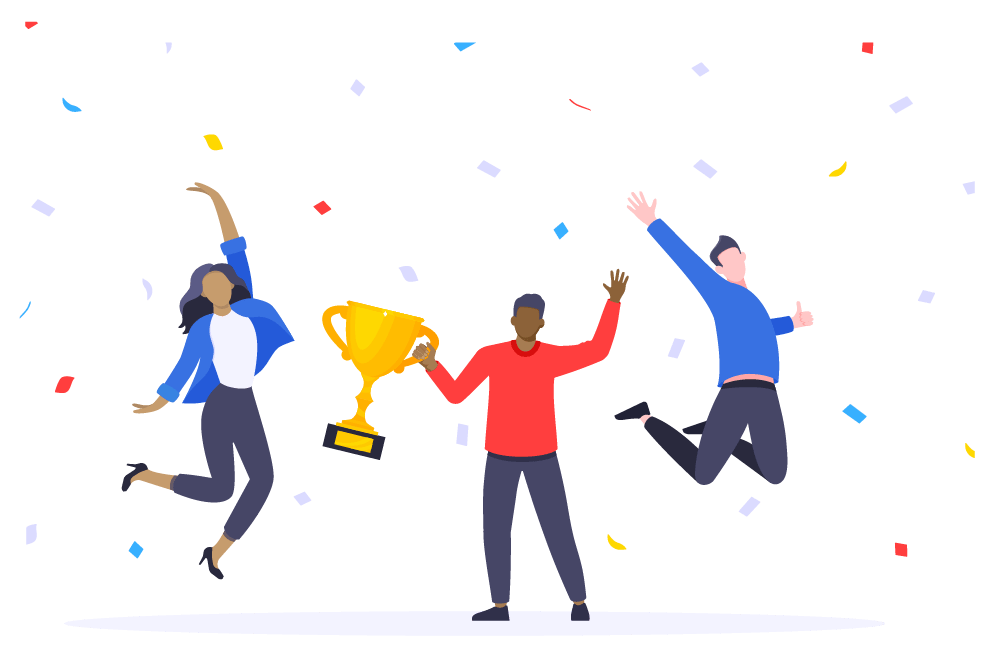 "Professional growth opportunities can be optimized for all project participants.  This can include, but may not be limited to, acquiring disciplinary and interdisciplinary skills and knowledge.  To support this, leaders and mentors throughout the project should be expected to help members of their teams to acquire skills and knowledge.  This could involve, for example, field technicians taking a few extra minutes to help their crew understand the theory or rationale behind a particular protocol.  Or, it may involve the lead author on a synthesis paper calling meetings with co-authors during the data analysis phase to ensure all authors understand a new approach being taken."
Quoted from pages 29 and 30 in Eigenbrode, S. D., Martin, T., Wright Morton, L., Colletti, J., Goodwin, P., Gustafson, R., Hawthorne, D., Johnson, A., Klien, J. T., Pearl. S., Richard, T., and Wolcott, M. (2017) Leading large transdisciplinary projects addressing social-ecological systems:  A primer for project directors.
Various Team Members May Not Have Their Motivations Aligned
Two stories from the work in Olson and Olson (2014) illustrate this issue.  In the first project, the project's goal was to develop technical support for Upper Atmospheric Physicists.  On the project, naturally, were upper atmospheric physicists and computer scientists. As it turned out, the natural reward structure for computer scientists was not to build a useful tool to support a complex science but rather to illustrate a solution to a known issue sufficient for a publication.  The systems that the original computer scientists built were tiny demonstrations rather than full featured systems of use to the physicists. When recognizing this, the Project Manager and the PIs redirected some of the funding to hire professional software engineers along with a space physicist who had learned programming to discover the features needed and to build a robust system.
Second, a Canadian company was developing features for their electronic whiteboard, targeted both to office applications and classrooms support.  The team was distributed over different cities in Canada, which may have exacerbated the problem that arose, in that the Project Manager could not see the day-to-day activities of the problem subgroup and catch the problem earlier.  The problem was that the user-experience group had dual motivations: To help build a user-friendly electronic whiteboard, but to also illustrate their value by showing the variety of ways that user-experience people were helpful. Consequently, they conducted many more complicated testing methods than necessary, holding up the progress of the enterprise.
The only remedy to these situations is for the management team to think in detail about what motivates people in the project and to openly discuss the priorities for the project to ensure that the motivations are aligned.  This is where co-developing the shared vision plays a role as well.
Written anew by Judith S. Olson, based on her experience and as reported in Olson, J. S., & Olson, G. M. (2014) Working Together Apart: Collaboration over the Internet.   Morgan & Claypool Publishers.