Back to: Phase 1: Gathering the Team
Interviewing potential new members
"When interviewing potential new team members:
Develop interview questions that require the candidate to articulate his or her interest and experience in working on a research team.
As for examples of how the candidate has successfully contributed to a team in the past, what challenges he or she encountered, and how they were resolved.
When checking a candidate's references, inquire about his or her capacity to collaborate and function as a supportive member of the team.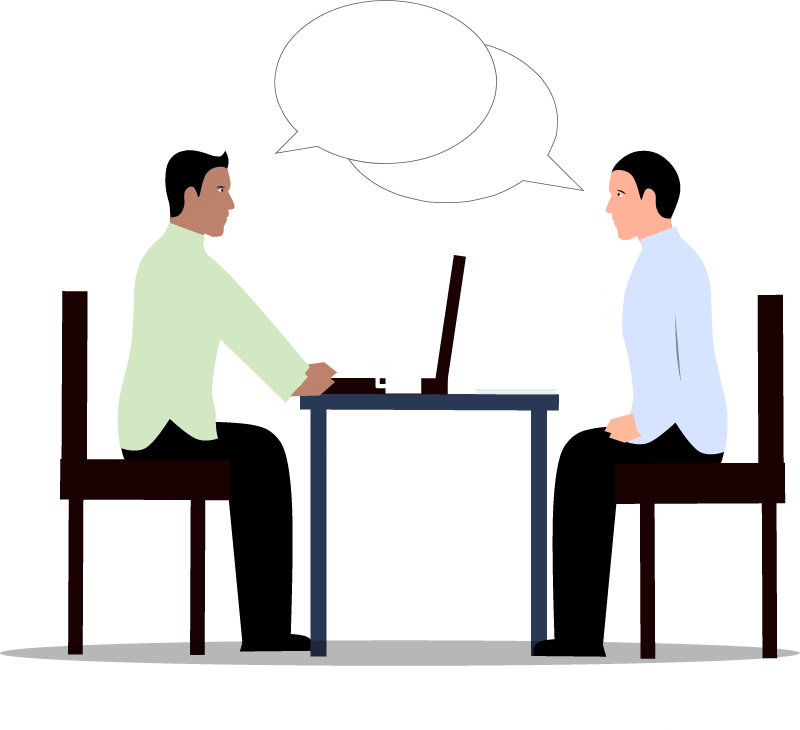 "Interviewing New Team Members
"Interviewing is a key part of bringing new talent into an existing team or building a team from scratch.  In addition to reviewing a candidate's CV, letters of reference, and research statement, it is informative to utilize different types of questions to be sure to gain insight into the individual's values and past performance as well as how he or she is likely to deal with everyday challenges. When conducting interviews, be sure to ask the potential team member to expand on his or her answers and give specific examples.  In addition to listening attentively, watch for body language and visual cues that may provide additional insight.
"Values-based Interview Questions
"Values-based interview questions can help you learn more about whether a potential team member's values are consistent with the principles that guide your team.  The first step is to identify the characteristics of an ideal candidate. Next, develop interview questions that will help determine if the candidate has those values or characteristics.
"Sample values-based interview questions include:
Describe three things you particularly liked about your past job(s).  What were the key ingredients that made those situations so agreeable?
What would you do if you realized you had made a mistake in your work?
In working on a research team, you may encounter some people who are more challenging to work with than with others.  Describe your approach to working collaboratively.
"Performance-based Interview Questions
"Performance-based interview questions can help you determine whether the candidate is capable of performing the job at stake (Hale, 2002; Adler, 2007).  While a person's resume says that he or she "led a team that successfully identified a gene that modifies disease susceptibility," performance-based questions encourage the candidate to describe how this achievement was accomplished.  In addition, ask the candidate to speculate on how he or she would approach a particular situation. For example, you might say, "The successful candidate in this position will be responsible for developing a policy for data sharing and communicating research results for our laboratory.  How might you approach such a task?" Deeper questions such as these can help you determine how an individual may actually perform in the position and provide insights as to the candidate's potential for success on the team.
"Sample performance-based interview questions include:
Describe a project that  you led that had a tight deadline and its outcome.
One project of great importance to the team is [explain project].  How would you approach it?
Tell me about a time when you have led a team and a time when you have been a participant on a team.
"Behavioral-based Interview Questions
Behavior based interview questions can help you understand how a candidate may behave or react under certain circumstances and what skills he or she would bring to specific situations (Fitzwater, 2000).  Behavioral interviews are based on the premise that you will have a better idea of how an individual may function on your team if there is past behavior to assess. It is usually most helpful to present a specific scenario and then ask the potential team member to describe how he or she would behave in the situation at hand.  After the question is answered, you could then discuss the impact of his or her behavior.
"Sample behavior-based interview questions include:
There is considerable disagreement within your team about what should be the next set of studies in your project.  How would you handle this situation?
Your team has adopted a new policy that you think is overly restrictive.  How would you respond?
A fellow team member tells you he is upset; he says you did not take his idea for a new research direction under serious consideration.  How would you respond?"
Quoted from pages 38, 42-44 in Bennett, L. M., Gadlin, H., Marchand, C. (2018). Collaboration and Team Science Field Guide. 2nd edn., National Institutes of Health Publication No. 18-7660, National Cancer Institute, Bethesda, United States of America.
References
Adler, L. (2007) Hire with your head: using performance-based hiring to build great teams. Hoboken, NJ, John Wiley & Sons.
Fitzwater, T. (2000) Behavior-based interviewing selecting the right person for the job.  Mississauga, ON, Canada: Crisp Learning.
Hale, J. A. (2002) Performance-based evaluation tools and techniques to measure the impact of training.  San Francisco:  Jossey-Bass.